Feeling emotionally flooded and fragmented?  Perhaps like there has been a trauma splintering of your soul or being?  Noticing aversion responses or patterns of being that have moved into your level of awareness and you are now feeling uncertain how to stop or change them? Plagued by dreams that leave you emotionally hangover for days? Perhaps you even experience strange flashes, knowings, feelings or rememberings of a different time or life.
I understand it can feel 'crazy', confusing, and you may worry no one would believe you. However, there is a stirring and a knowing within you that these impressions are REAL, meaningful and serve a greater purpose. It might be ancestral trauma to be healed and you have been assigned the task.  Perhaps you sense a splintering of self and that another aspect of you is coming forward.  Regardless, these experiences are typically accompanied by excruciating pain and emotion that is overwhelming.  I can and want to help you.
Much akin to present life trauma, we can experience what many reference as past life or ancestral traumas. These often surface during a healing phase via dreams, flashes or images, and sudden emotional purging. Though overwhelming, you are actually meant to process them and integrate them into your higher being.  I often say, the only way out is through.  This can sound like a daunting task.  You might even feel angry that it all of this is happening. However, I am here to help you.  It can be done.
READY TO GET STARTED? I INVITE YOU TO CONNECT AND LET'S TALK.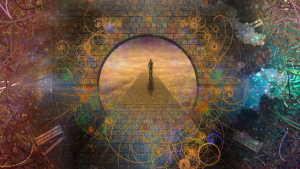 HAVE QUESTIONS I HAVE NOT ANSWERED?  CLICK BELOW TO CONNECT.