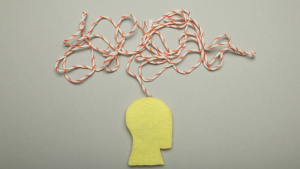 Finding yourself questioning and challenging all that you once took for being 'the truth'?  Feeling confused, possibly scared, and lonely?  You are having a hard time discerning what is real and maybe even who to trust.  Things and people no longer appear the way they once used to.  You see through the veil.  It is possible that you might even feel angry–like you have been living a life of programmed belief systems that you now recognize were never yours and never benefited you. This is difficult for you to talk about as people label you as paranoid, a conspiracy theorist, and cannot seem to acknowledge what exists in plain sight.
You are wanting clarity.  You want to make sense of all that you now know and figure out a way to move forward.  You cannot un-see or un-know and everything has changed.  Though it may hurt, you feel it is for the better.  You are now wanting to build a life on new constructs, understandings and ideas.  However, these must reflect YOU.  You might feel like you have lost a lot, are feeling a bit uncertain as you felt duped before, and are now seeking someone who can understand and support you.   You may feel a bit apprehensive about reaching out to another person as your views have been criticized or dismissed by others. I am offering you a different experience.
It can be hard to know what you do not know.  I understand the need to have another person to guide you on this journey.  I appreciate the level of trust that this requires.  I have helped others and if you feel we are a match, I hope to be of service to you.   I can help you in identify old belief systems that are not yours, de-programing from narratives that no longer  serve you, and help you create the new script of your life.
WANTING TO LEARN MORE?  FEEL FREE TO REACH OUT WITH QUESTIONS HERE.  FEELING READY?  I INVITE YOU TO SCHEDULE A MEETING AND LET'S BEGIN!