Finding yourself in flow, creating abundance effortlessly, only to notice that you frequently face plant right off the track?  Feeling frustrated by the consistent derailments and wondering how to prevent them? Having a sense that you might be blocking the very things you are desiring?  It can feel confusing and prove difficult to stay in what is referenced as energetic or spiritual alignment.  Perhaps you believe manifestation does not work for you–that others are privy to a secret that you wish you knew about.  Likely, you understand the concept of abundance and are here, in this moment, seeking guidance on how to actually put it all into practice.
You feel frustrated and desire guidance on how to make it flow more easily.  As a creative being, with the goals that you have, you are simply tired of the struggles.  You are seeking to design the life you want.  You feel compelled to make big changes but are feeling blocked in your pursuits.  You have already done a lot of personal work, have researched this topic, and yet you are still yearning for the answer to "HOW"?   I understand the frustration and am here to help you deconstruct the barriers.
The secret is that there is no secret.  You are right in your belief that you can create the life that you seek.  In my years of helping others create abundance, what tends to disrupt manifestation are deeply ingrained blocking beliefs, expectations, and emotions.  These are often out of conscious awareness and can be tied to past hurts and traumas. Developing a manifestation practice is often a healing journey.  Our work together can you help identify and remove these barriers, develop strategies to avoid and manage future derailments, and help you to develop your very own practice.  You have the innate ability to do this–it is inherent in you.  I can help teach you how to create from conscious awareness.
FEELING HOPEFUL?  WANTING TO BREAK FREE OF THE CONSTRAINTS?  LET'S MEET!
YOU CAN ALSO DOWNLOAD YOUR FREE "CREATING ABUNDANT FLOW IN YOUR LIFE" WORKBOOK HERE AND GET STARTED ON YOUR OWN.  MY GIFT TO YOU!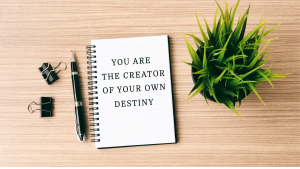 HAVE QUESTIONS?  FEEL FREE TO REACH OUT BELOW.