Coaching recognizes the role that basic life choices have on our general livelihood. The food we eat, our self-care, and our various personal and professional commitments have a significant impact on our overall physical and emotional health. Stressors in one area often negatively impede the others. Transcend Wellness supports the positive impact that both mainstream and alternative treatment modalities may have on increasing physical vigor, improving mood, and enhancing a person's sense of purpose in life.
Coaching services honors the connection between mind and body.  It assists you in formulating a vision of health and well-being. Services are generalized and can address a variety of areas in your life.  Coaching promotes insight and builds upon foundational skills, thereby providing you with the means to realize your full potential. It is not focused on symptom resolution, but rather, concentrates on your specified present and future goals and increases your sense of personal empowerment.
Some examples of coaching objectives: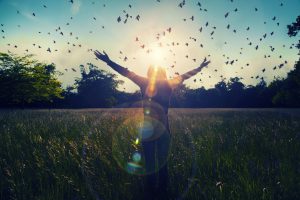 Managing emotional relationships to food
Identifying and resolving barriers to physical and emotional vitality
Health, aging, lifestyle and self-care
Remedy sleep related issues
Motivation and time management skills
Enhancing personal effectiveness
Clarifying your life mission and purpose
Increasing self esteem and performance
Parenting coaching
Identifying and resolving problematic relational patterns
Improving communication skills
Professional development
Coaching draws from multiple disciplines that are interwoven to address your unique needs and goals.  Our work together includes the development of skills and specific action steps to achieve identified outcomes.  It is a service that yields most benefit to those individuals who have a strong sense of personal accountability, who are interested in working towards self-change, and who have a yearning for increased fulfillment and satisfaction in their lives.
"The only way that we can live, is if we grow. The only way that we can grow is if we change. The only way that we can change is if we learn. The only way we can learn is if we are exposed. And the only way that we can become exposed is if we throw ourselves out into the open. Do it. Throw yourself."
― C. JoyBell C